Worlds collide to create a unique steering wheel
We are thrilled to announce our collaboration as a technical partner with Mercedes-AMG.
The renowned German automotive brand met our Italian sim racing craftsmanship to create a unique steering wheel for the  Mercedes-AMG GT Track Series.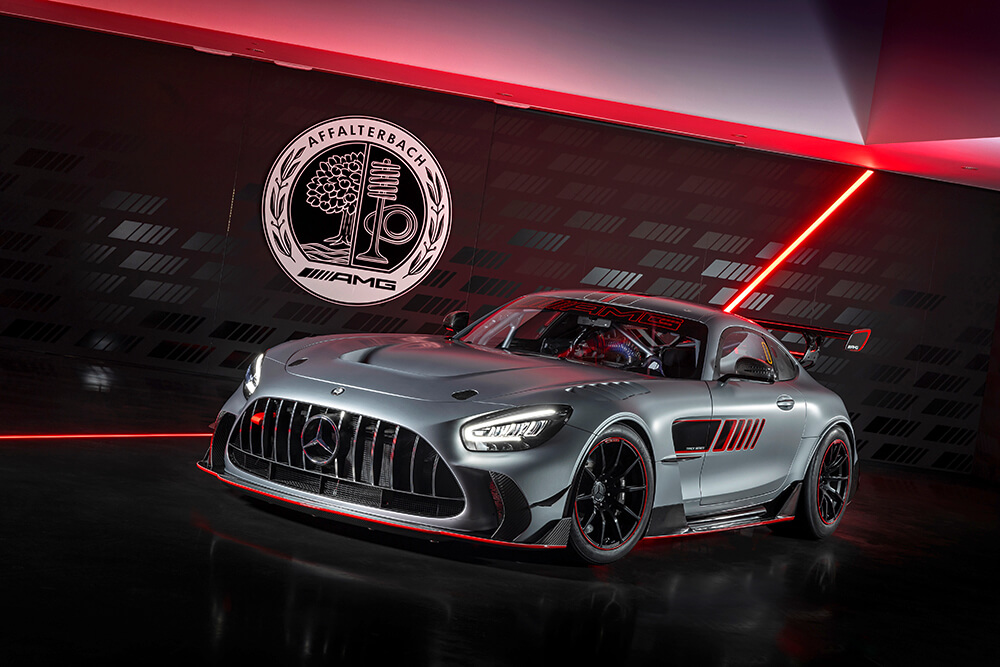 About the Car
It is the most powerful customer sports car ever to have been developed by Mercedes‑AMG: the Mercedes‑AMG GT Track Series, conceptualised for use during track days and club sport events. With the exclusive limited edition, the Mercedes‑AMG motorsport department is celebrating the 55th anniversary of the Affalterbach-based company in a very special way. Limited to 55 units, the Mercedes AMG GT Track Series is the spiritual bridge to AMG founders Hans Werner Aufrecht and Erhard Melcher and their philosophy: making the best even better yet. The result is an uncompromised and exclusive performance car that is reflecting the automotive constructors' art of Mercedes-AMG in a unique way.
About the Steering Wheel
The steering wheel, exclusively developed for the GT Track Series, has a wide adjustment range and numerous control opportunities. Ergonomics, features and look have been developed strictly together with AMG motorsport, to ensure a proper race car feeling without sacrificing premium materials, design and finish.
In this project, you can find all the experience gained over the years in creating of hardware to motorsport to ensure attention to detail and refinement in design.
This project represents for Cube Controls a first positive result in applying its know-how, in the creation of hardware entirely dedicated to motorsport.