A new generation of skilled pilots is born, as experienced as real drivers, amid Virtual Reality and hyper-realistic devices.

Three years ago, during the Recode Code Conference, Elon Musk spoke on the likelihood that
we are living in a computer simulation
: «
Forty years ago we had pong. Like, two rectangles and a dot. That was what games were. Now, 40 years later, we have photorealistic, 3D simulations with millions of people playing simultaneously, and it's getting better every year. Soon we'll have virtual reality, augmented reality, then the games will become indistinguishable from reality
». […]
In all such cases, the gaming experience is meant to learning rather than entertainment needs. There is, however, a specific reality where the tables are turned and the contamination of simulated experiences is serving one of the universal forces that have shaped our existence, that is game: it is the reality of sim racing, where VR and competition jointly work to give rise to an explosive mix.
eSport chronicles
Whether
it is a bubble or not
, the success of eSports is now a fact and fuelled by the pleasure of competitive racing, is driving business realities that move millions of dollars. From Dota 2 to Counter-Strike, from League of Legends to Fortnite, it has emerged all over the world a new way of interpreting video games in sports terms. Against this background, a gargantuan advertising market has developed, together with a completely new athletic figure:
the professional gamer
, a role that has nothing to envy to its counterparts devoted to a mainly physical preparation. As in all other disciplines, the majority of professional gamers are youngsters with unique
talents who devote their lives
to the highest sporting achievements of their environment, willing to ascend to the Olympus of their category and to carve their names in history. Some sooner, some later, everyone is seizing the opportunities offered by the electronic sports, causing its ramifications and evolution in a number of forms and ways that were unprecedented until now. As regards Simracing,
we are witnessing a sudden evolution
and the reason is easily said: even motorsport is suffering the generational change. Its public is slowly getting thinner, and younger users passionate about this sport are getting to dislike its traditional formats, while appreciating the playful side of the experience. Basically, the
new fans find it boring to see a car race running in circles for 60 laps
for two hours, but they rather
appreciate the action and dynamics
, dreaming of being able to interact with it. A similar trend which leaves room for any trend reversal in a million-dollar sport is the perfect recipe for a disaster foretold. That's the point where the dimensions intersect and merge together.
Virtual game, real race.
In 2008, Nissan and Sony Entertainment decided to carry out an experiment that would answer the question: can a Gran Turismo gamer
become a real racing driver
? The GT Academy initiative brought together the 20 fastest gamers from each of the 12 European countries involved. At the end of the selection process, the two best contestants were offered the opportunity to join the Nissan-backed RJN Motorsport team during the Dubai 24 Hours in January 2009. Both drivers
underwent a special training program
(Driver Development Programme) during which the Spaniard Lucas Ordonez proved himself to be skilled enough to take on the challenge of a 24-hour endurance race. While the final results did not truly reflect the pilot potential, Lucas performed admirably showing that a gamer can be a real pilot, since the skill and awareness acquired playing were compatible with those of a professional pilot.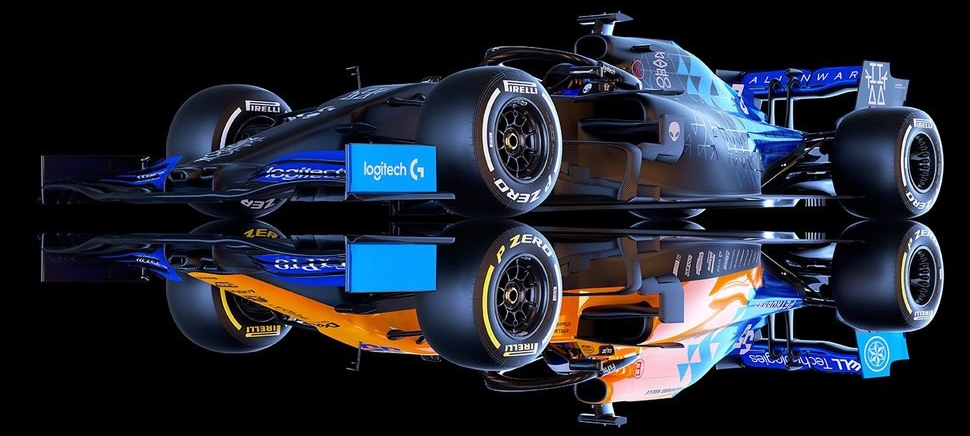 While Lucas was later rewarded with the chance to build a career as a driver (he still runs for the Nissan Colors), the rest of the Motorsport scene woke up and the main realities in the sector started to look at eSports as a precious resource. McLaren for instance began to develop its Shadow Project, code name for a complimentary programme to the real F1 Team. The Shadow Project involves numerous racing games on different platforms such as Forza Motorsport (Xbox One), Real Racing 3 (mobile), iRacing and rFactor 2 (PC) with the aim of reaching a wider audience, taking advantage of new marketing opportunities and creating a team of racing eSports talents in an effort to participate in the current world events, chief of which is the World's Fastest Gamer. The WRC is organizing its tournament while 704Games has left the eNASCAR Heat Pro League. In other words, the motorsport scene is experiencing a moment of unparalleled democratization, which is bringing a niche discipline closer to an increasingly wide audience.
Real pilots, virtual trainings.
[…]
There is, therefore, no need to keep on dreaming of a cyberpunk future, when the present is already better. In that same speech in which he questioned our reality, Elon Musk borrowed McLuhan's principles in order to say that "we're already cyborgs". Every tool we adopt in our daily lives is an extension of our capabilities: the phone is a prosthesis of our hearing, the internet is an extension of our memory whilst Sim Racing is an extension of our desire for adrenaline on wheels.
Credits Written by Francesco Del Rio, on Everyeye.it, Click here to read the original article. Translated by Isabella Marcosano.