Following the continuous growth in the market, Cube Controls is proud to announce Néstor 'Bebu' Girolami,
WTCR official Honda Factory Driver
, as new Global Brand Ambassador. With
2 championships won
(Super TC2000, 2014 & 2015) and over
70 podiums
reached in his career Néstor has earned the admiration of fans around the world. The agreement has the aim to establish and enhance a positive brand synergy for both sides. Néstor in fact is very active on social media counting over 41k Followers on Instagram. Also
his passion for Sim Racing
has been considered strategically relevant from Cube Controls to
strengthening its presence in the eSports
segment.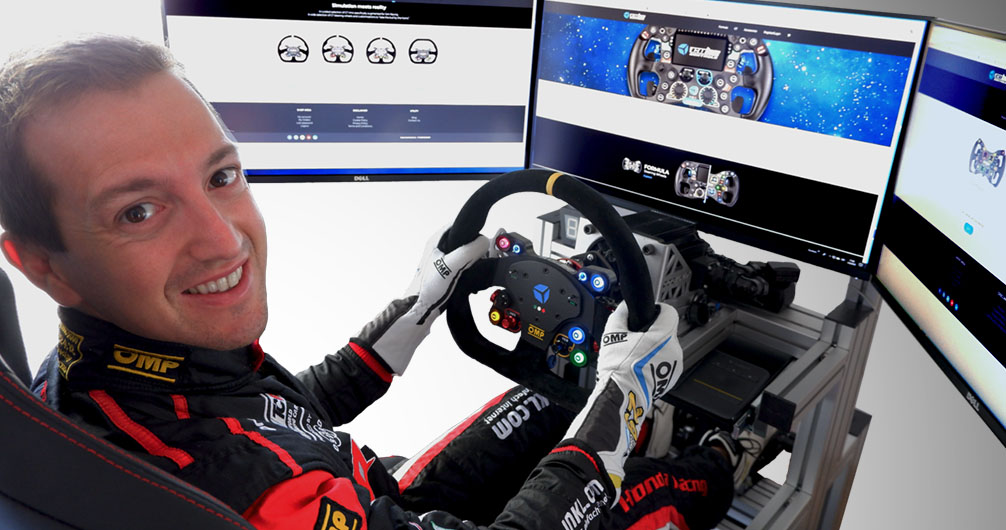 Nestor Girolami with his home simulator setup
"It is an honor for me to step up my game together with Cube Controls. As a sim racer fan, I always look for the best possible quality and I pay special attention to every little detail in simulators and steering wheels. It is the best way to prepare my WTCR races and I believe that with Cube Controls, I will have the great advantage of being at the closest level of perfection when comparing the performance in the sim with the track duties", Girolami stated.
'Bebu', who lays fourth in the
WTCR
championship with
three wins in 2019
, is a
regular driver in the Sim Racing world, being part of the Drivex eSports, the simracing arm of Spanish motorsport team Drivex.
He usually takes part in iRacing and
spends hours in his own professional simulator
.
"I raced in the Nürburgring 24 Hours last year together with other professional drivers, and I take part almost daily in sim racing. Nowadays, it is very important to have the best equipment at home in order to improve and practice in every circuit. It is a pleasure to be part of the Cube Controls family as its new ambassador. I know with its highest quality items, I will have the best preparation before every race at WTCR, and the best performance in the sim racing world", he finished.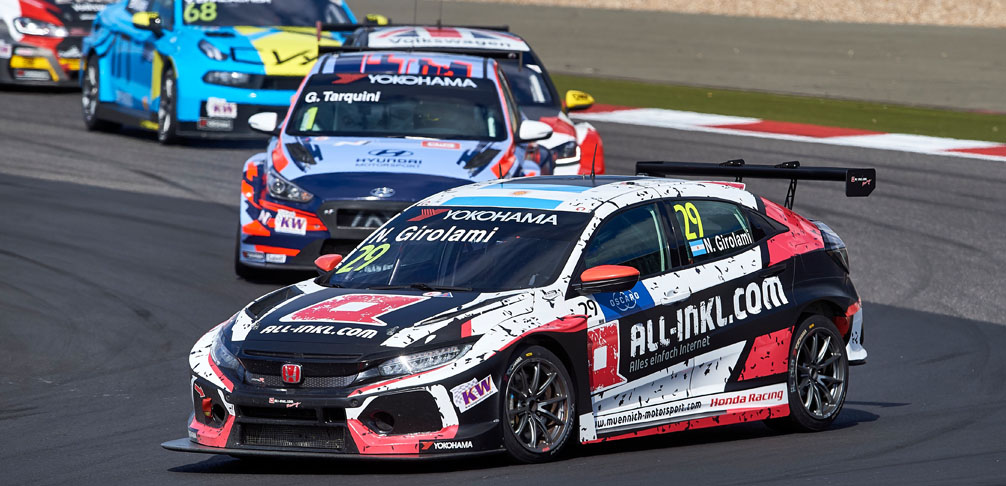 Nestor Girolami leading the race in WTCR
For additional information
Reach out Cube Controls at
hello@cubecontrols.com
Learn more about Néstor Girolami,
here
Download the official press release,
here