Cube Controls and Prettl Pramac MotoE - An innovative partnership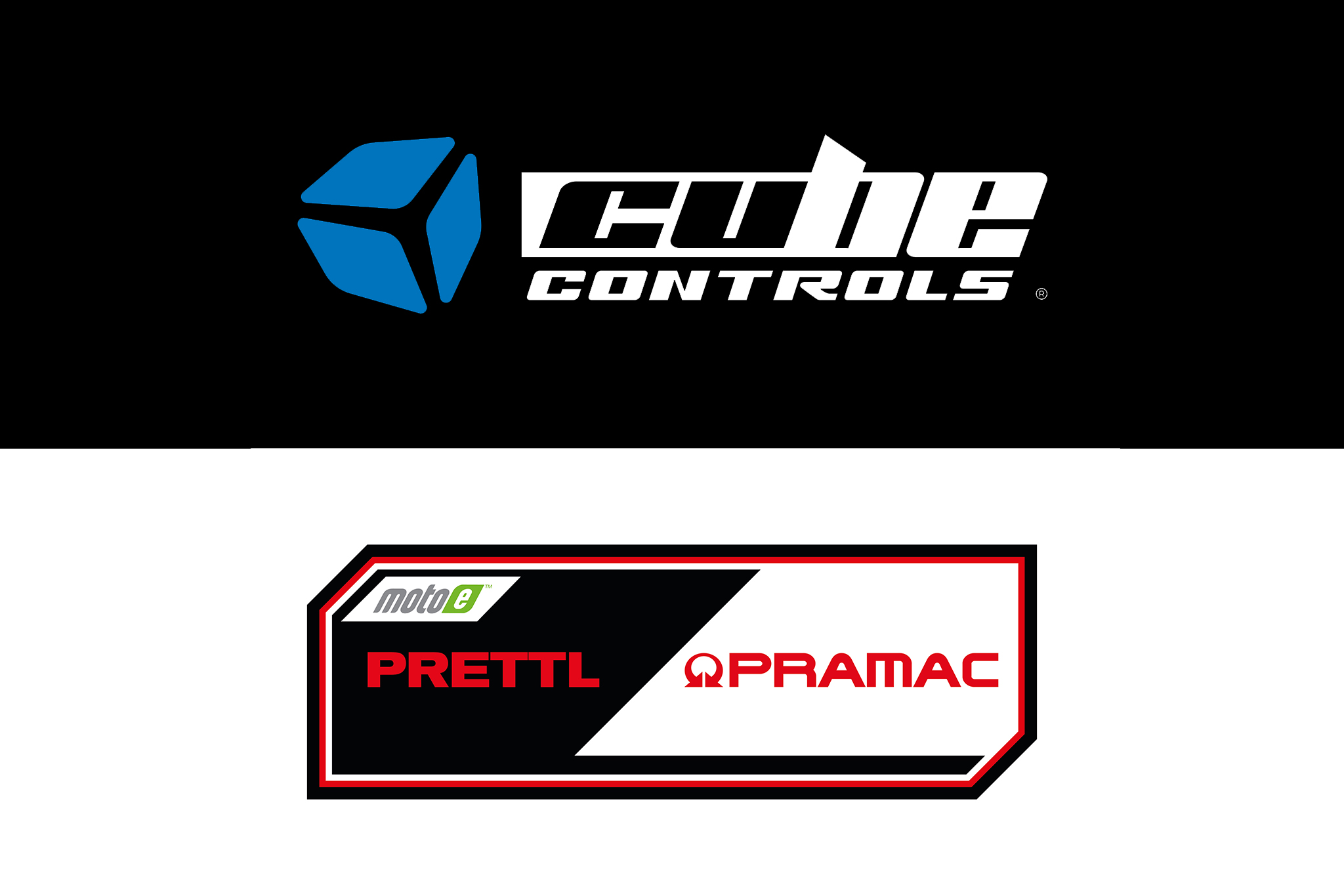 Cube Controls is proud to announce a partnership with the Team Prettl Pramac MotoE, which takes part in the FIM Enel MotoE™ World Championship with riders Luca Maurizio Salvadori and Tito Rabat.
The Cube Controls logo is displayed on the suits of the two drivers and on the Ducati MotoE, and there will be several events throughout the year.
The collaboration between two top-level companies will allow for an innovative partnership that provide the installation of the simulator inside the Pramac Racing hospitality.
During Oakley Italian Grand Prix, which will take part in the Mugello International Circuit from 9th to 11th June 2023, Cube Controls will inaugurate its new Twitch channel.
Live streaming will feature MotoGP and MotoE drivers, who will compete in a time attack, and several other guests in attendance.
Fabio Roberto Sotgiu: "We are excited to start our collaboration with Pramac Racing. We strongly believe that this partnership can vehiculate our brand into Motorsport and by reflecting Sim Racing itself as well. Pramac Racing – for several years – has been a benchmark team in MotoGP and shares the same values as Cube Controls. We look forward to getting on track with them."
Gino Borsoi: "The collaboration with Cube Controls came about as the quality level and attention to detail of their products approach that of a MotoGP bike. Team Pramac always connects to partners with the same level and professionalism. The Sim Racing world over the years is becoming more and more popular and it is something that Pramac is looking at with increasing interest. Moreover, Paolo Campinoti – CEO of Pramac – is interested in the cohesion between MotoGP and the F1 world. This is evidenced by the F1 logo on the MotoGP tail, which is the result of strategic collaboration. Important projects could be born in the future. From Mugello on, there will be a simulator inside our hospitality, events with riders and much more."
Cube Controls and Prettl Pramac MotoE - Una partnership innovativa
Cube Controls è lieta di annunciare la partnership con il Team Prettl Pramac MotoE, impegnato nel Campionato del Mondo Moto-E 2023 con i piloti Luca Maurizio Salvadori e Tito Rabat.
Il logo Cube Controls è presente sulle tute dei due piloti e sulla Ducati MotoE, e saranno diverse le attività che si svolgeranno durante l'anno.
La collaborazione tra le due realtà di assoluto livello permetterà di stringere una collaborazione innovativa che prevede l'installazione del simulatore all'interno dell'hospitality di Pramac Racing.
Il simulatore sarà composto da volanti e pedaliera SP01 di Cube Controls, GT cockpit fornito da ResTech, e PC custom ad alte prestazioni fornito dall'azienda sarda SethUp. 
Durante il Gran Premio d'Italia Oakley, che si terrà nell'Autodromo Internazionale del Mugello dal 9 all'11 Giugno 2023, verrà inaugurato il nuovo canale Twitch di Cube Controls.
Le dirette in streaming vedranno la partecipazione dei piloti MotoGP e MotoE, che si sfideranno in un time attack, e di diversi altri ospiti presenti.
Fabio Roberto Sotgiu: "Siamo entusiasti di iniziare la collaborazione con Pramac Racing. Crediamo fortemente che questa partnership possa fare da volano per veicolare il nostro brand e di riflesso il Sim Racing stesso. Pramac Racing – da diversi anni – è un Team di riferimento nel motomondiale e sposa gli stessi valori di Cube Controls. Non vediamo l'ora di scendere in pista con loro."
Gino Borsoi: "La collaborazione con Cube Controls è nata in quanto livello qualitativo e la cura del dettaglio dei loro prodotti si avvicina a quello di una MotoGP. Il Team Pramac si collega sempre a dei partner con lo stesso livello e professionalità. Il mondo del sim racing negli anni sta divendando sempre più importante ed è un qualcosa a cui Pramac sta guardando con sempre più interesse. Paolo Campinoti – CEO di Pramac – stesso è interessato alla coesione tra la MotoGP e il mondo della F1. Lo dimostra il logo della F1 sul codone della MotoGP, frutto di una collaborazione strategica. Potrebbero nascere dei progetti importanti per il futuro. Dal Mugello sarà presente un simulatore all'interno della nostra hospitality, eventi con piloti e tanto altro."