A next-gen wheel: introducing F-PRO
Dear Racers,
Thank you so much for your patience and for being part of this new incredible journey.
From ADAC2021 until now your excitement has been crucial for us to keep working hard to bring to you this new steering wheel, which is an act of love and our way to show you how much we appreciate your support during these years.
The new F-PRO is the answer to all the requests of our community: we've treasured all the feedback and we've put extra effort into creating this new product to provide speed lovers with a brand new experience and a whole new sense of freedom.
Let's have a look at its major features together.
Renovated yet familiar
User Experience is a serious business! Every time we design our products we put ourselves in your shoes trying to create the best steering wheels and accessories.
We want to ensure a flawless racing session and to do so we have further redefined the design of one of our most appreciated products while keeping all the good of the recipe: for example, the set of lateral thumbs rotary encoders are now encased in the main body of the wheel (solid as always thanks to a die-cast aluminum back and a strong 100% carbon fiber front plate) providing a firmer grip and better comfort.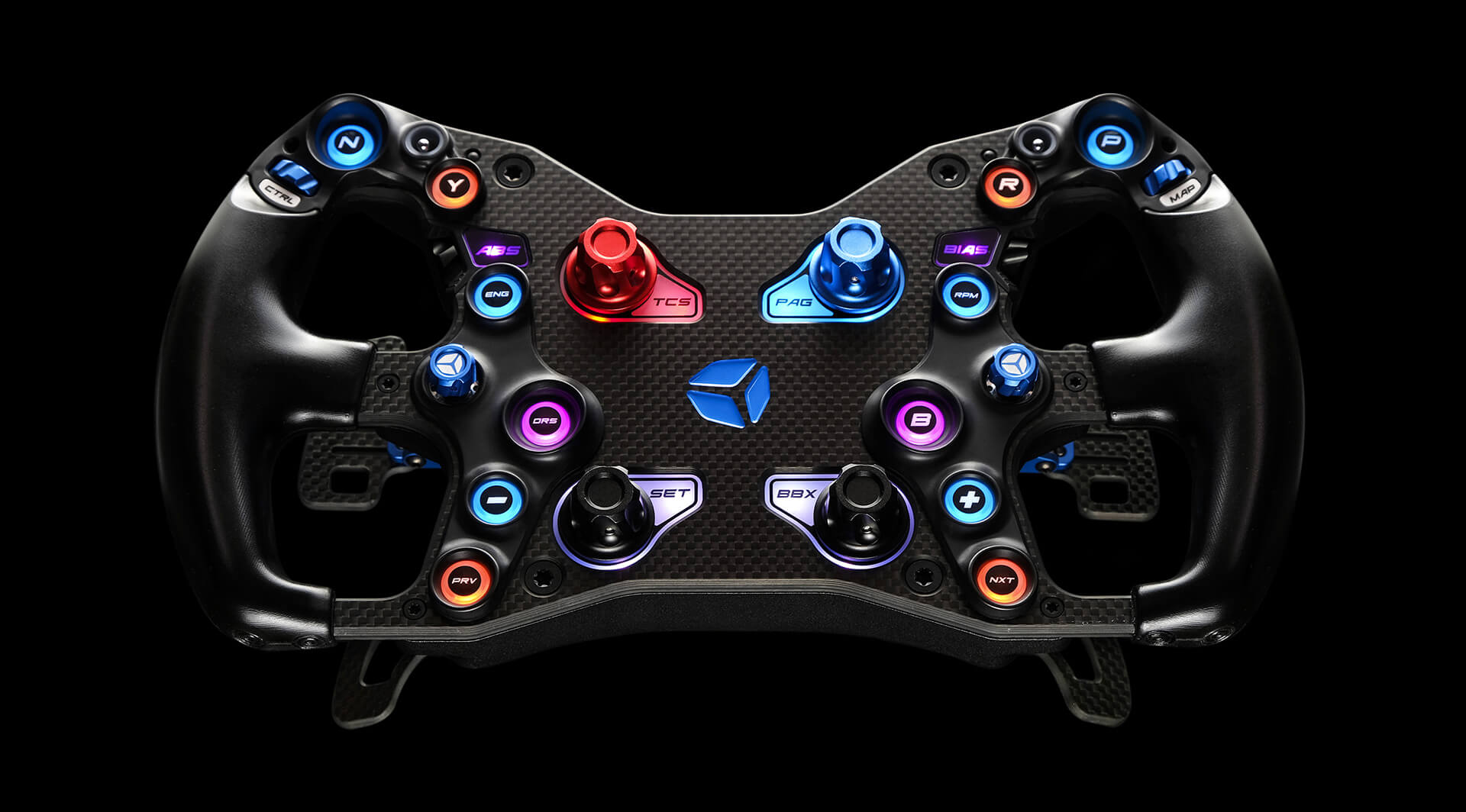 By popular demand, the backlight of the buttons has been updated with customizable RGB LEDs, now each button is individually configurable with infinite color combinations to make your sim experience even more unique.
Always under control
F-PRO features a USB and Bluetooth Dual-Mode, combining the possibilities of our classic collection with the freedom of the wireless one. In other words, you can benefit from the clutch system, now redesigned, with ball bearing and improved tactile feedback, while racing with a wire-free setup. No compromises. The Bluetooth Mode also expands the compatibility of the wheel as it now pairs directly with your PC with a close-to-zero input lag. Last but not least, the Q-Conn, with its magnetic coupling, provides superior reliability solving a major issue: for example, if your F-PRO starts spinning wildly because accidents happen while racing, now you don't have to fear any damage to the wheel. The Q-Conn avoids the stress on the connector and if you lose the connection, you are just a click away from jumping again into the race!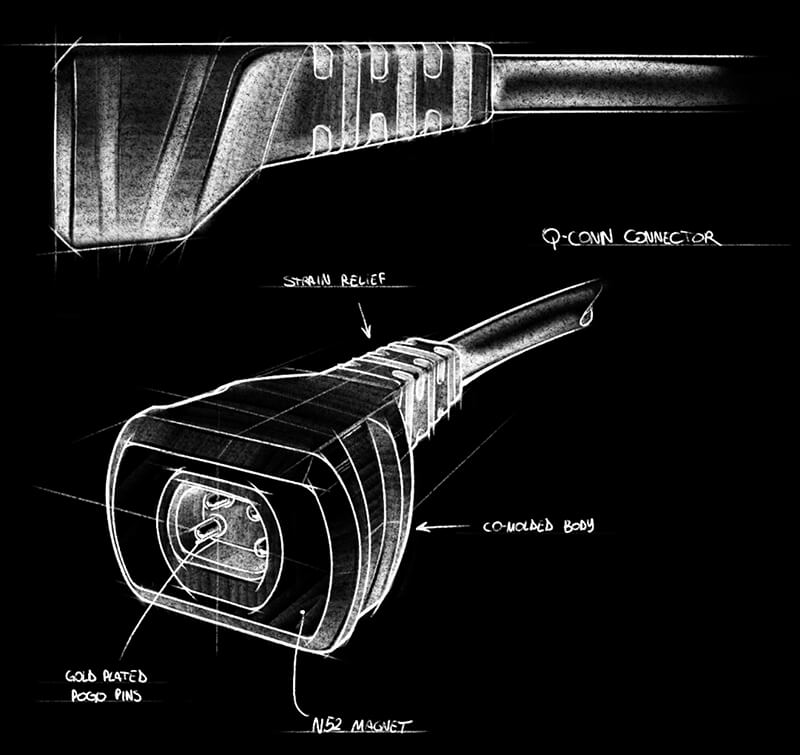 Twin Sticks
The new F-PRO was born as a result of all the feedback, requests and issue reports collected during these years. We wanted to improve the experience while racing with our top-seller formula wheel and provide you with new options at the same time.
The double joystick was implemented to achieve this.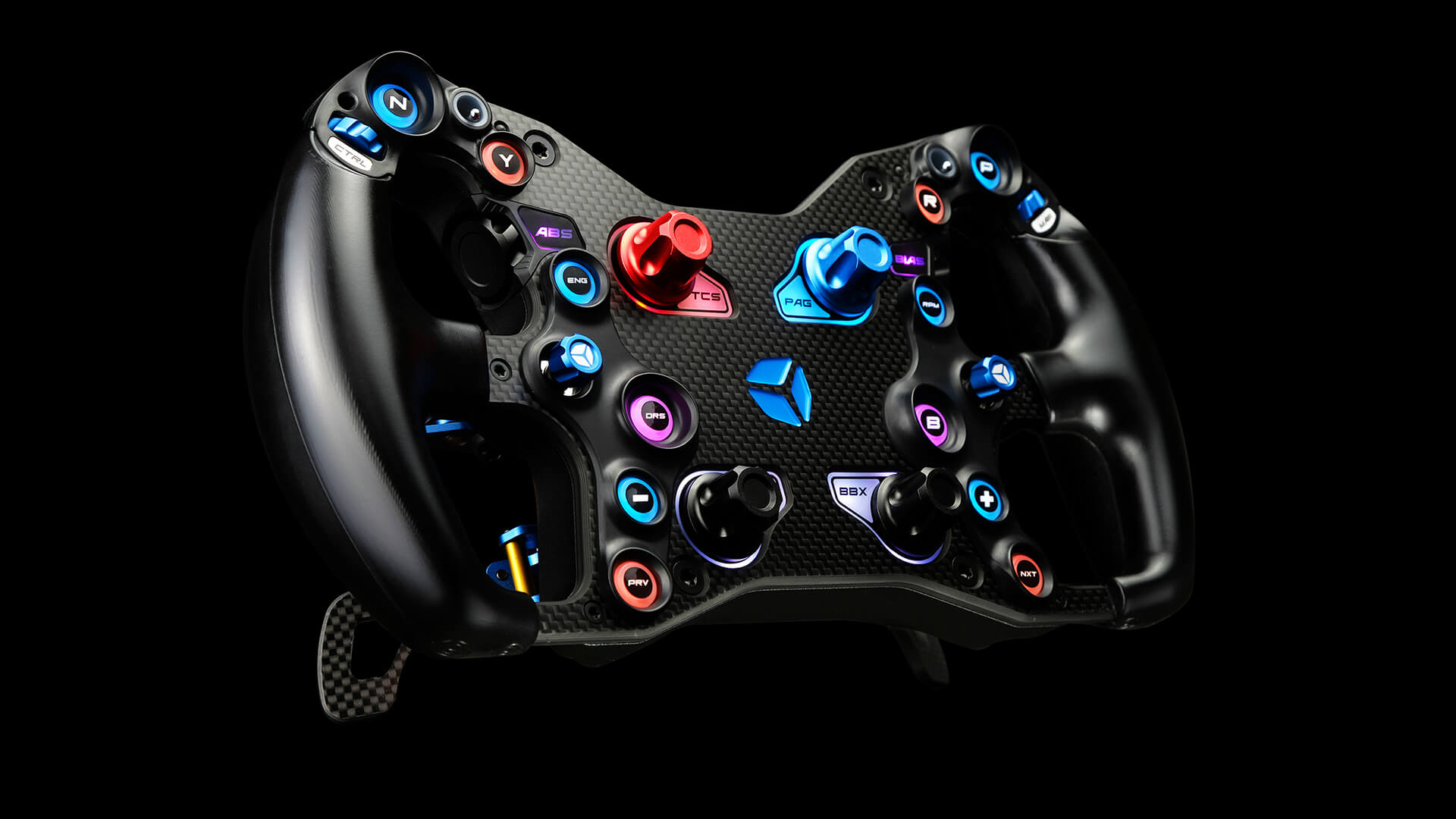 In addition to browsing the menus, now things like chat settings or box setups will have a complimentary dedicated control, a comfortable shortcut that can make the difference between a good and a great game session. Their precision has been enhanced with sharper sound feedback every time you use its multi-directional functions. No click, no input!
There's a lot more to say about the new F-PRO but we want to let you discover on your own. While having this wheel in your hands please take the time to appreciate all the details and new features, enjoy the possibilities it offers like we enjoyed creating this new product for you.
Race hard!