Javier Guerra, Spaniard, 24 years old is the Team Manager at
Williams eSports
, team competing in
F1 New Balance eSports Pro Series
and involved in other top competitions at the forefront of the racing eSports. Javier is in charge of managing not only the Williams eSports team but also the junior team
Williams JIM eSports. 
We interviewed Javier to learn more about his professional experience gained in eSports and therefore to look at Sim Racing from a different perspective thanks to his words.
Are you ready? 🏁 Let's get started! 🎬
How did you start with racing eSports?
"My passion for motorsport came in 2006 when my dad bought me an F1 Scalextric, since then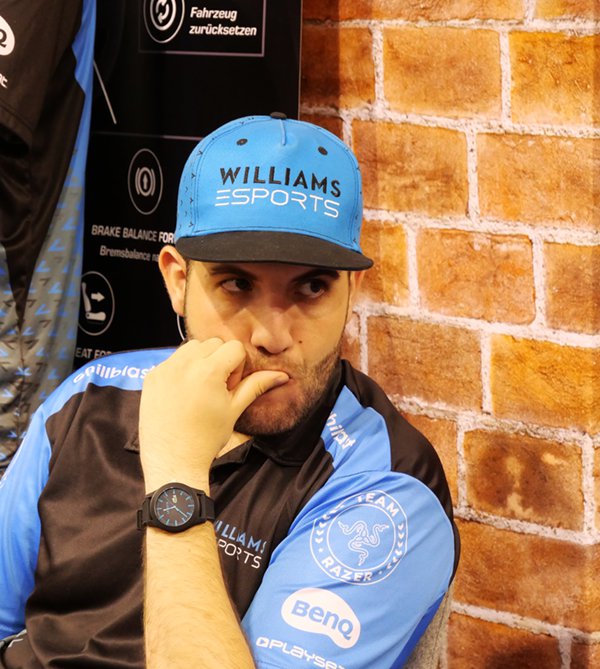 Istarted watching Formula 1 and later on I got the F1 game for PS2. It was just a progression from there, jumping to PS3, getting internet and being involved in online races, championships, etc. Then it was in 2010 when I decided to create JIM Racing with a group of friends, we were all competing in F1 by Codemasters."
"In 2015 when I moved to England to follow my studies, I could not dedicate all the time I wanted to drive, therefore I decided to only manage the team and organization. I also had the chance to combine my graphic design course with Motorsport, which allowed me to work for Adidas Motorsport during half a year and what's more, I had the opportunity to get in contact with Williams to manage all their Esports team drivers, structure, designs and social media."
What is the typical day working as Team Manager?  
"I think not everyone understands my job, or some people think I do less than what I actually do, but being active 24/7 is not easy, and practically it does not give me any free time. Since I wake up I have to:
Manage social media and plan all the stuff to post throughout the day.

Including designing everything (graphics for Twitter, Instagram and Facebook).
Hot laps for drivers throughout the week.

Update documents in our server where we keep track of.

competitions, drivers, events, views, etc of the entire Simracing community, not only in Williams Esports.

Plan events and competitions.

Logistics and trips.
I have to attend to all these trips to make sure we cover all costs as a company, we have live results and promotion, photo and social media content, etc. That means all the tasks I mentioned above must be updated before each event, which duplicates the hours of work since I do not really like to make designs when I am away from the office.

Marketing & Sponsorship. New and current sponsors of the team.
There isn't a single day when I go home saying: 'Okay, it's all done.' There is always something to be done the next day."
What steps a racing eSports passionate should undertake to become a PRO?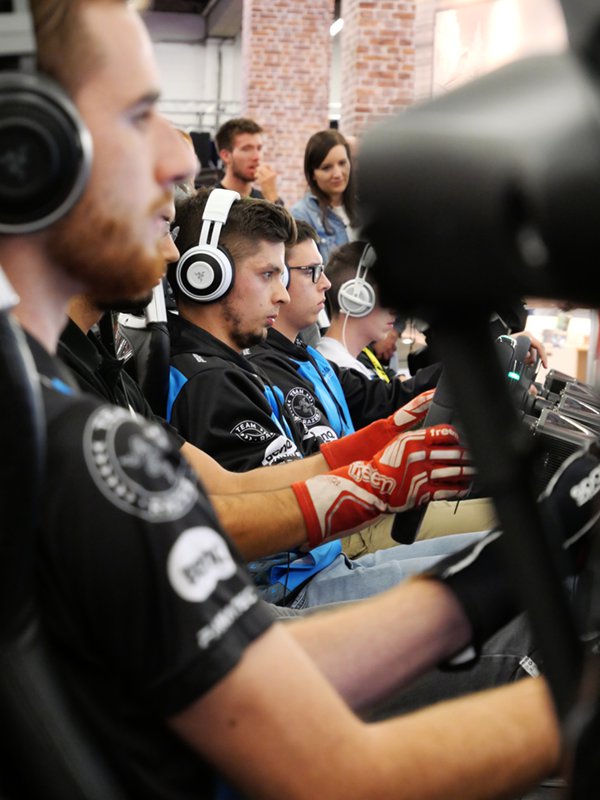 "The first advice I would give is to follow something that you really want. It's like school, you get prepared since you're young to be a doctor, a mechanic or a vet, then when you're old you can get this job based on your studies. Here is the same, but the timeline is shorter. If you're good at Fifa because you like football, you would focus on that game. If you like everything, it might be difficult to be competitive at something to such an extent to become a PRO."
"The same happens in Simracing. We all know we have the chance to use lots of simulators on different platforms, and it's also flexible in terms of how much money we are willing to spend to be fast. The first is to know which one you are comfortable with, then you have to plan how to take part in the major competitions based on your favourite simulators: Forza (ForzaRC), GT Sport (World Tours), iRacing (Nascar, Porsche), etc."
Drivers competing in F1Esports Series are full time professionals?
"F1 Esports drivers are very unlikely to do other competitions, at least between September and December when the competition is active. We know all teams are taking things seriously now and they plan to take their drivers near the factory during the time when the competition is active in order to help them practice every day and improve their skills before the events. We cannot compete for fun in a competition where the prize pool is $500,000 and it might reach the million soon. Different would be if teams have to pay to compete, but this competition is really helpful for teams to approach a younger audience, so we have to support our drivers' effort as much as possible from what we get."
Can you describe the process of talent management and how you hire new drivers for your team?
"Following question 2, our only way to keep track of all sim racers is to follow all competitions and results of teams and drivers. It's funny because when I go to work I might have no idea of my colleagues' names, occupation, etc. But when I go to all Esports events I know practically everything about their sim racers, so we can really see who performs, who not, or who we should keep an eye on."
How the eSports scene changed during the last 5 years?
"Since Road to Las Vegas with the million dollars prize pool, everything has changed. We already had some ideas from GT Academy, but never did we expect to see F1 teams, drivers and potential brands as Porsche or BMW involved."
What do you see happening in racing eSports in the near future?
"I do not really know what's going to happen in the following 5 years, but I guess there will be more private championships and bigger prizes such as prize pools, racing opportunities and extreme experiences. Hopefully, all these aspects could make Simracing more professional, and not just a hobby for people who like Motorsport."
Thank you, Javier! 🙏🏻
See you on the track! 💥