A chat with Rolex 24h Daytona Winner Daniel Juncadella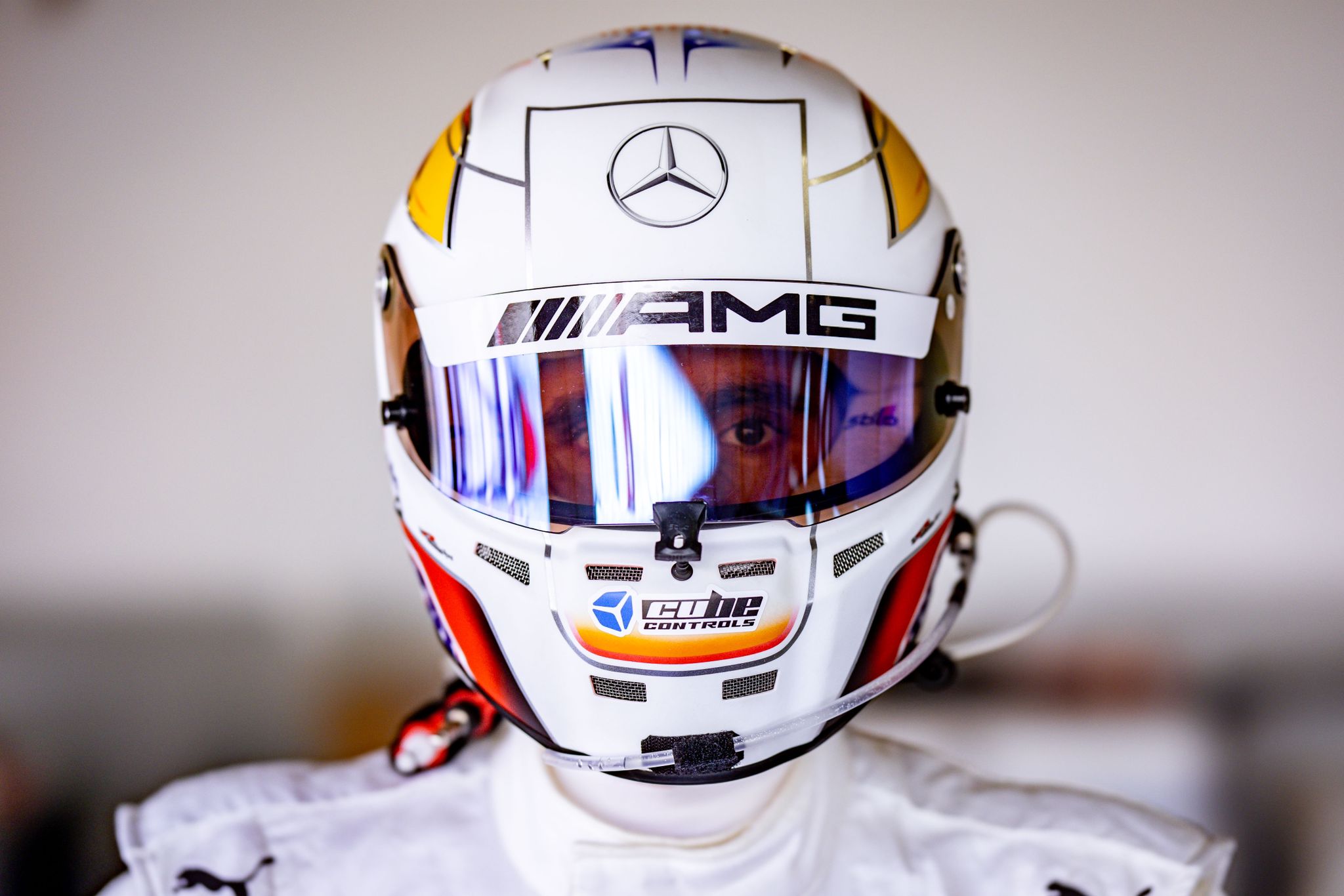 Daniel Juncadella, Mercedes-AMG factory driver and one of our new Cube Controls Brand Ambassadors, has recently won, together with the rest of Team #79 WeatherTech Racing, the Rolex 24h at Daytona for the GTD PRO Class, in a thrilling battle with #3 Corvette Racing Team and #14 Vasser Sullivan Team. We had a chat with him about the last week.
Daniel, Tell us about your preparation before the event. Did the sim racing help you to study the track and develop your strategy?
Sim Racing it's a really good tool for preparation. Unfortunately, I didn't have the chance to prepare for Daytona with my simulator, because I raced in the Virtual 24h of LeMans the week before and then packed my bags to go to Daytona soon after. Even though the Virtual 24h of LeMans helped me for Daytona because I did a 24h virtual race after all, that's a lot of driving, a lot of concentration is required, you go through a 3 to 4 hours race, you go through a lot of emotions and situation from which you can always learn something useful for any upcoming challenge. In that sense Sim Racing it's always a useful tool for my preparation.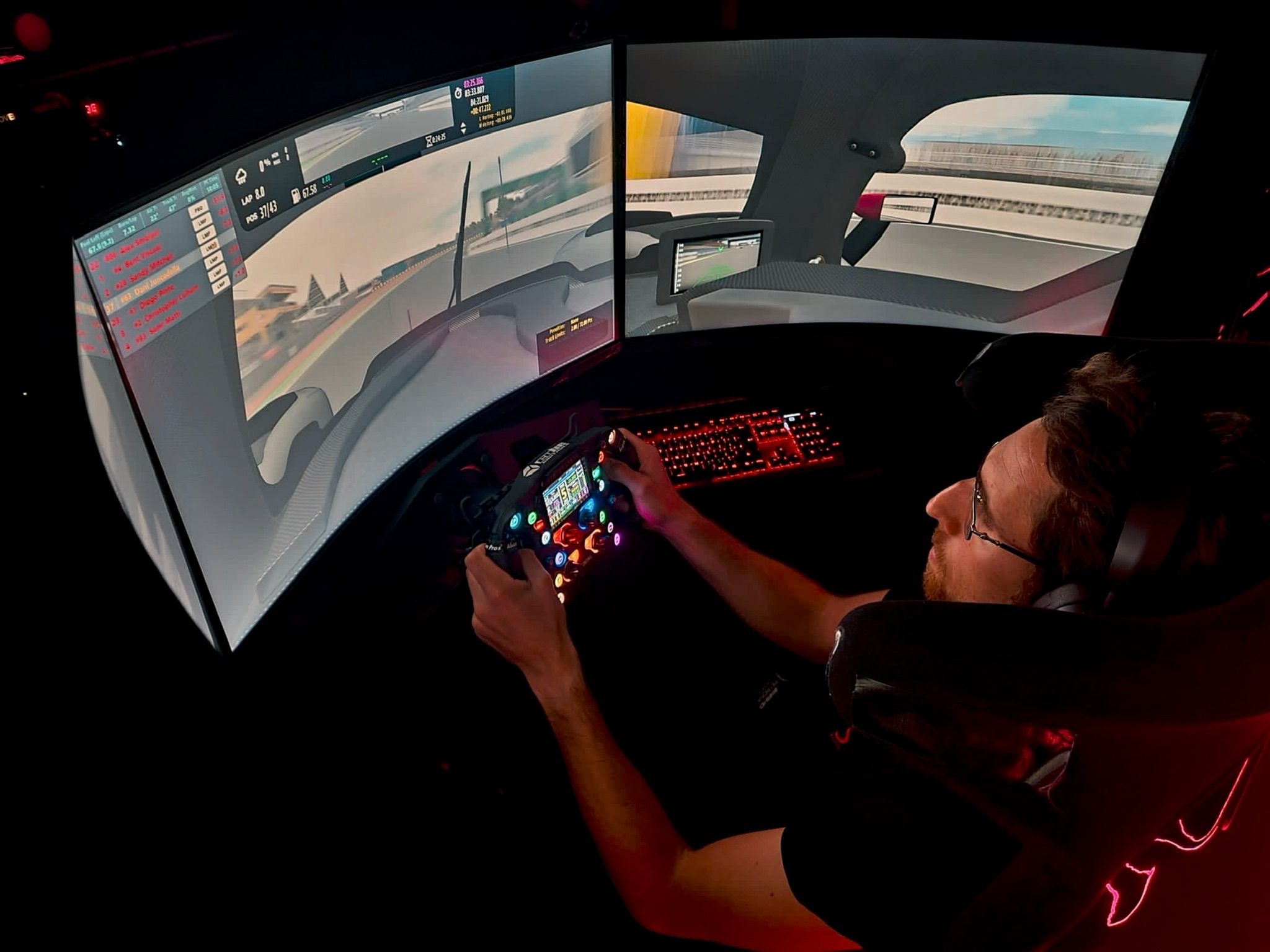 What was the best moment of the race and what was the most challenging?
Definitely, the best moment was crossing the finish line as winners. That was very stressful. Beyond the race, the strategy, and the different things we needed to go through, we were a bit faster compared to Corvette and Lexus, which are the cars we fought at the end. They were a bit better in pit stops and fuel economy so we were losing time in the pit stops. It was a challenge until the very end, the last thirty minutes were very stressful because, in the end, it came down to the wire, to a very small margin. But we made it and it's very special, after such a successful 2022 season, to start this season with a bang like this in Daytona. It's just amazing and I'm really proud of the whole team and my teammates.
Can you tell us some behind the scene about the race?
From my side, I really didn't have proper sleep during the race. Normally, I plan to have some sleep but we kept Maro Engel the freshest guy to finish the race so we let him sleep a lot. I had to do a Triple Stint in the night, another Triple Stint at the beginning of the morning and a Double Stint from midday to the morning, so I had zero hours of sleep. 
It was very very very difficult, physical-wise, but I'm a big believer in physical training, I do a lot of preparation for these endurance races, and that helped so much for these tough situations in which you have zero rest and you have to go all the way without making any mistakes. That's very important.
What's the next goal?
The next goal is to keep going! I don't focus too much on the result, I don't get obsessed with results even if I have a competitive personality and I have to win. But to win is not my goal: I think it's a misjudgement and in the long-time, it's not positive to think about your goals as winning or as results, I'm not results-oriented. I dig the result: I don't say "I want to win Daytona", I prefer to think "what do I need to do to win Daytona". I do what I need to do but always keeping in mind that there are a lot of things out of my control like the car being competitive or reliable, it's not just a matter of personal performance. So let's keep going!